"What can you do to promote world peace? Go home and love your family."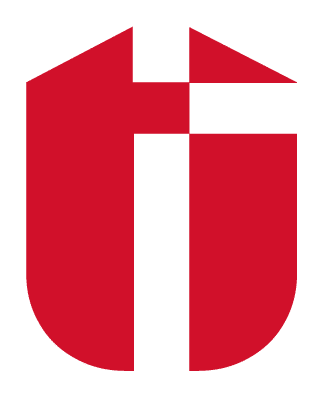 Raising and running a Family can be full on. The ups and downs of life can have an effect on your Family and the budgets you set, so planning how to cope with births, deaths, marriages, divorce – to mention a few – can be a great help.
Planning ahead of time makes family finances a whole lot easier to manage.  Whether getting ready for a baby, for them to leave home or get married, you can make sure you have a plan in place to minimise any costs.
In the same way you prepare for the good things, you can ensure you are always ready for the bad. Nobody plans a divorce, but if you find yourself in that situation, re-working budgets and finances is important to make sure both parties get a fair benefit.
Within this section, on our forthcoming blog, as well as throughout our Life Events Timeline, you will find links to our short guides on: Saving for the Family, Investing for the Children, Healthcare, Changing your Career, Getting Married, Getting Divorced, Protecting the Family, Inheritance, Wills, Long Term Care, as well as other information on other types of family matters.
ASSESSING THE RISKS
Whether you're just starting a family or are already well into family life, we need to assess your requirements going forward. To develop a sustainable plan we need to understand the family dynamic, giving you both an idea of approaching costs, and peace of mind when they arrive.
PROJECT & Plan
Based on your expectations, we will help you look forward into your timeline to anticipate costs of events and help construct a plan to ensure each one can be financed. It's difficult to predict unexpected events, but unless the expected events are covered, the unexpected will dominate your available funds.
Ongoing SUPPORT
Because it's impossible to know what will happen in the future, we can provide you with an ongoing review of your family plans and the events that have happened, and can still be expected. This will allow you to keep in touch with your finances and ability to keep on target on an ongoing basis.
With Revolutionary Thinking, we can help plot your way to a more comfortable and happier family life
"There is no doubt that it is around the family and the home that all the greatest virtues are created, strengthened and maintained."
The Tavistock Group manages the personal wealth of tens of thousands of people and over £1Billion of investments, providing them with financial advice and access to investment products and services.
We do not charge for initial consultation meetings. If you would like a face-to-face meeting, feel free to pop over to our office or we can always can come to you.
Give us a call today on 01432 343322 and ask to speak with one of our advisers,
or email discover@abacusadvisers.co.uk
Expert Independent Financial Advisers
Your dedicated expert adviser will help you through the process of working out what events you need to plan for and how to construct an affordable and sustainable budget to ensure that you have the best chance to meet them. With regular updates and communications, we can help you to remain in control of your finances, your life and help you to a bright and prosperous future for you and your family.
SECURING YOUR FAMILY FORTUNES  MAKE FOR A HAPPY HOME LIFE.
Your adviser can assess your needs, your family circumstances and the risks you face, recommend the best courses of action for you, and then search the whole of the market to find the best-value product in your circumstances.
Aspects they will likely cover include; Making a Will, Saving for your Children and their Education, Moving Home or Extending your Current House, Financing University, helping children to Buy Homes, Managing Inheritance and dealing with a Bereavement.
Complete the form below to receive a callback:
We would love to answer any questions and/or schedule a complimentary consultation. Please call us or send us an email by completing the form below.
If you would like to speak to an adviser in your local area, please leave a message below (including your postcode), and an adviser will contact you as soon as possible.
Alternatively, use the 'Adviser Finder' page here >
Please also indicate which services you are particularly interested in:
Abacus Associates Financial Services is a trading style of Tavistock Partners (UK) Limited which is authorised and regulated by the Financial Conduct Authority, FCA number 230342.
Tavistock Partners (UK) Limited is a wholly owned subsidiary of Tavistock Investments Plc.
Tavistock Partners (UK) Ltd trading as Abacus Associates Financial Services are only authorised to give advice to UK residents.
Registered in England Registered O­ffice: 1 Queen's Square,
Ascot Business Park, Lyndhurst Road, Ascot, Berkshire, SL5 9FE, Company Number 04961992.
Will writing and some aspects of tax planning are not regulated by the Financial Conduct Authority.
Your home may be repossessed if you do not keep up repayments on a mortgage.
The firm is not responsible for the content of external links.