"People can have a long-term life plan only if they know their private property is secure."
Mencius
Chinese – Philosopher : 372 BC – 289 BC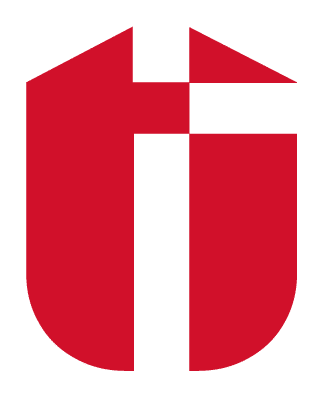 Whether buying or renting a property, there are a many stages of planning required to establish affordability and sustainability to ensure that your home remains your home, for whatever period you want and or need it to be.  This should be your place of comfort and security, it's way more than just bricks and mortar.
Buying a home will probably be the biggest financial commitment you make in your lifetime.  It can be stressful as well as daunting – particularly for first-time buyers, so whether buying your first home, looking for a new one, downsizing or looking for an investment, planning is essential to ensure a smooth path to your eventual goal.
Within this section, on our forthcoming blog as well as throughout our Life Events Timeline, you will find our short guides to: Cash Savings, Money Saving Tips, Savings Accounts, Saving for Children, Investing, ISAs, Investing in Property, Wealth Management, Pensions, SIPPs  as well as other information on other types of investment options.
Affordability
Before starting the Home Buying process, we need to establish the affordability of monthly payments, and therefore the amount you can borrow. We will need to complete a secure financial statement of your income and expenditure, your privacy assured, to see how much lenders are likely to offer.
ESTIMATE & Plan
We will help you to establish the overall costs of borrowing and buying your house. We will then search the whole of market to find the right fit for you and your circumstances and help you through the mortgage application process. We will stay with you through to a successful offer.
Ongoing SUPPORT
The mortgage market changes all the time. Whilst you may be very happy with your mortgage provider, there may be times when something better comes along that is perhaps more suitable to current changing economic or personal circumstances. 
With Revolutionary Thinking, we can help plot your way towards a home that was meant to be
"Remember that not getting what you want is sometimes a wonderful stroke of luck."
The Tavistock Group manages the personal wealth of tens of thousands of people and over £1Billion of investments, providing them with financial advice and access to investment products and services.
We do not charge for initial consultation meetings. If you would like a face-to-face meeting, feel free to pop over to our office or we can always can come to you.
Give us a call today on 01432 343322 and ask to speak with one of our advisers,
or email discover@abacusadvisers.co.uk
Expert Independent mortgage Advisers
Your dedicated mortgage adviser will help you through the process of working out what you can afford and choosing the right mortgage for your circumstances. Once you have found a property, your adviser will help through all the stages of buying, making an offer, arranging and liaising with a solicitor and surveyor, finalising the offer and approval of the mortgage. Your adviser will be there for you whilst all is approved, contracts are exchanged and completion is achieved.
A front-to-back expert service.
YOUR NEXT HOME COULD WELL BE JUST AROUND THE CORNER.
There are a lot of factors to weigh up and consider when looking for the best mortgage deal. One of our independent mortgage advisers can explain all your options, help you consider the pros and cons, tell you how much you'll be paying now and if interest rates rise, as well as enabling you to make a truly confident choice. Most importantly, they can search the whole of the market to find the best deal for you, and maximise your chances of your application being accepted.
Complete the form below to receive a callback:
We would love to answer any questions and/or schedule a complimentary consultation. Please call us or send us an email by completing the form below.
If you would like to speak to an adviser in your local area, please leave a message below (including your postcode), and an adviser will contact you as soon as possible.
Alternatively, use the 'Adviser Finder' page here >
Please also indicate which services you are particularly interested in:
Abacus Associates Financial Services is a trading style of Tavistock Partners (UK) Limited which is authorised and regulated by the Financial Conduct Authority, FCA number 230342.
Tavistock Partners (UK) Limited is a wholly owned subsidiary of Tavistock Investments Plc.
Tavistock Partners (UK) Ltd trading as Abacus Associates Financial Services are only authorised to give advice to UK residents.
Registered in England Registered O­ffice: 1 Queen's Square,
Ascot Business Park, Lyndhurst Road, Ascot, Berkshire, SL5 9FE, Company Number 04961992.
Will writing and some aspects of tax planning are not regulated by the Financial Conduct Authority.
Your home may be repossessed if you do not keep up repayments on a mortgage.
The firm is not responsible for the content of external links.