"The most important investment you can make is in yourself."

Warren Buffett
American Investor and Business Magnate
MANAGING MONEY & Investing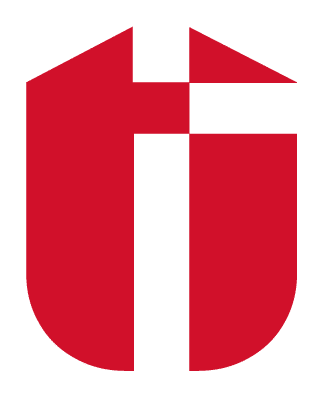 Planning is a key element to managing money, especially when investing. It helps you see what is affordable, whatever your income level, and needs careful management. The first step to keep control of your finances is a budget. It takes effort, but is a great way to get a snapshot of the money you have coming in and going out, your surplus or deficit, and to  establish how much you can invest in you and your future.
Managing money is about more than making sure you don't spend more than you have. We can work with you to complete a budget plan, to help establish an accurate snapshot of income versus expenditure. Only then can we construct a plan to help you develop wealth, to help you achieve your goals whilst ensuring that you have some contingency plan for the events in life that can happen to all of us. The subjects we will cover include Savings, Investing, Bank Accounts, Interest and Tax on Savings, Types of Saving, and accessing your cash. 
Once we have established your financial position, we will make recommendations on how you can achieve your different goals and set your plan in motion to make sure that whatever your level of income and wealth. We make sure your money is working as hard as it can for you and your future. It is important for everyone to understand the difference between saving and investing and we will cover that within this section of our website and in person during an initial discovery meeting.
Within this section, on our forthcoming blog as well as throughout or Life Events Timeline, you will find our short guides to: Cash Savings, Money Saving Tips, Savings Accounts, Saving for Children, Investing, ISAs, Investing in Property, Wealth Management, Pensions, SIPPs  as well as other information on other types of investment options.
Fact-finding
Together we need to prioritise your financial life according to your goals. This will include details on Health, Lifestyle, Assets & Liabilities as well as Income & Expenditure, your privacy assured, so that we can accurately and realistically advise how you can achieve your goals.
Analyse & Plan
We analyse your answers and recommend a plan to help you reach your expectations and goals, to stop you from making decisions based on fear and determine the order of your major life steps. The agreed plan can then be implemented…until the next  time.
Ongoing
Financial Planning is a long game! We will provide regular reviews to help identify what's working for you, and what is not, because things can change in a matter of months and even days sometimes! Your plan will be a living, breathing and moving feast, and we'll share the journey!
With Revolutionary Thinking, we can formulate your plans and targets together
"An ounce of prevention is worth a pound of cure."
Benjamin Franklin
American Author, Scientist, And Statesman
1706 – 1790
The Tavistock Group manages the personal wealth of tens of thousands of people and over £1Billion of investments, providing them with financial advice and access to investment products and services.
We do not charge for initial consultation meetings. If you would like a face-to-face meeting, feel free to pop over to our office or we can always can come to you.
Give us a call today on 01432 343322 and ask to speak with one of our advisers,
or email discover@abacusadvisers.co.uk
Expert financial planners
Your dedicated adviser will help define your decision-making when investing, to help you set targets within manageable and agreed parameters. This ensures deployment of your wealth going forward to meet your objectives, with regular updates and communications keeping you in control of your Finances with your investment strategy, and help you to look forward to investment success.
WHAT DO WE MEAN BY INVESTING IN YOURSELF?
Many people think that 'Investing' is not for them, that they are not wealthy enough. It is our belief that everyone has the right to invest, and should have the ability to invest. As a group, it is one of our objectives to bring institutional standards of investment to all levels of wealth. The ability to make an investment, no matter how small, is the first step to making an investment in your future, in preparing for life after work when income dries up. So some time spent carefully early in life can pay dividends by making sure that money invested today can help you achieve much more in the future.
So here's a few pointers to help you make that investment in yourself:
Taking the time to manage your money better can pay off and may help you save £1,000s each year.
Making a budget gives you a clear picture and shows you where you might save money.
Savings add up and keep growing. Get into the habit and watch money turn into money.
Managing a budget is tough. The unexpected often throws us off-course, but regular saving can help.

 
If you are unsure how to manage your money, invest or create a budget plan, complete the form below and we will contact you to set up a discovery meeting, during which we can…
Help you set up a budget to get your finances on track to help you set and achieve goals.
Help you to understand the types of saving and investments, cash ISAs and how to save for your future.
Help you learn about investing basics, how to make an investment plan, and understand your attitude to risk.
Complete the form below to receive a callback:
We would love to answer any questions and/or schedule a complimentary consultation. Please call us or send us an email by completing the form below.
If you would like to speak to an adviser in your local area, please leave a message below (including your postcode), and an adviser will contact you as soon as possible.
Alternatively, use the 'Adviser Finder' page here >
Please also indicate which services you are particularly interested in:
Abacus Associates Financial Services is a trading style of Tavistock Partners (UK) Limited which is authorised and regulated by the Financial Conduct Authority, FCA number 230342.
Tavistock Partners (UK) Limited is a wholly owned subsidiary of Tavistock Investments Plc.
Tavistock Partners (UK) Ltd trading as Abacus Associates Financial Services are only authorised to give advice to UK residents.
Registered in England Registered O­ffice: 1 Queen's Square,
Ascot Business Park, Lyndhurst Road, Ascot, Berkshire, SL5 9FE, Company Number 04961992.
Will writing and some aspects of tax planning are not regulated by the Financial Conduct Authority.
Your home may be repossessed if you do not keep up repayments on a mortgage.
The firm is not responsible for the content of external links.