"Age is an issue of mind over matter. If you don't mind, it doesn't matter."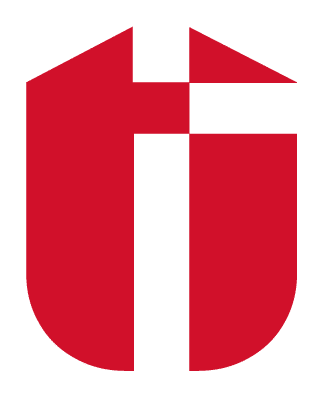 Often by now many are settling in comfortably to retirement, but it's doesn't have to be all about slowing down. If you're no longer dependent on work for a steady income, there's so much more time to enjoy! It's time to bask in the freedom of old age and look back on all your busy years, hopefully with joy and excitement at what's still to come.
You potentially still have a third of your life left, so maybe you'll not want to just put your feet up.  Although it's probably tempting, why not think about travelling and exploring the world or even moving abroad.  Or if you don't fancy hanging up your work shoes for good, why not take a part-time role, maybe in a new field.  Hopefully you will have built a little comfort cushion, so whatever you do with these years, you'll be able to enjoy it without counting every single penny. 
Early on in your career you might not be in the mind set that a pension is important. But you're never too young to start saving for life's later years and the earlier you start, the more it will benefit you in the long run. 
When the day comes to finally hang up your working shoes, you'll need to know the best way your pension can work for you and your new found freedom. There's a lot to think about; how to access it, whether to move it, can you keep adding to it? Maybe you need to plan what to leave as inheritance, and how to avoid inheritance tax for your nearest and dearest.
It would also be useful to establish how to write a will, and how to plan your funeral.  It may seem drastic and a little depressing, but we all need Later Life planning!
Within this section, on our forthcoming blog as well as throughout or Life Events Timeline, you will find links to our short guides on: Why Start Early, How Much to Save, Workplace Pensions, Pension Transfers, Pension Top-Ups, State Pensions, Drawdown, Pension Tax and Inheritance as well as other information on other types of retirement and pension matters.
ASSESSING NEEDS
There is no wrong time to start a pension plan. Whatever point you're at, we need to build an in-depth appreciation of assets & liabilities, so we can begin to piece together an accurate picture of your personal balance sheet and your privacy assured. With this, we can put together your plan to build up your nest egg for the future.
RETIREMENT Plan
Based on your net wealth, we will be able to help you put together a retirement plan based on you goals, needs and desires for your new lifestyle. This will involve establishing the size of the pot required to achieve and the cost of funding it from the remainder of your working life.
Ongoing SUPPORT
Regular review of your pension, its projected worth and the contributions you are making, will be needed to make sure your retirement lifestyle is still on track. Of course it may change over time, as doubtless life and circumstances crop up, so contributions may need to increase or reduce accordingly.
With Revolutionary Thinking, we can help plot your way to a more comfortable and happier family life
"Retirement, a time to do what you want to do, when you want to do it, where you want to do it and how you want to do it."
Catherine Pulsifer
Author – Wings for Wisdom
The Tavistock Group manages the personal wealth of tens of thousands of people and over £1Billion of investments, providing them with financial advice and access to investment products and services.
We do not charge for initial consultation meetings. If you would like a face-to-face meeting, feel free to pop over to our office or we can always can come to you.
Give us a call today on 01432 343322 and ask to speak with one of our advisers,
or email discover@abacusadvisers.co.uk
Expert Independent Financial Advisers
Your dedicated expert adviser will help you through the process of working out what you need to plan for and how to construct your retirement plan, to maximise pension savings and tax benefits and providing you with the tools and guidance to provide the security you will require to see you through. There's a lot to think about when planning your retirement, and situations change, so regular ongoing planning is hopefully something you'll now be able to find time for!
SECURING YOUR TOMORROWS – A SERIOUS CONSIDERATION
A common misconception is that you can wait until you're into your 30's before you need to worry about pensions, but ideally you need to  start saving in your 20s when you first leave education and start earning. The earlier you begin saving, the more time money has to grow. Each year's gains made can generate their own gains – year-on-year – with the help of a powerful wealth-creating formula known as compounding.
A pension is a good way to save for your retirement, but you might also have other savings or investments that you could use to increase your income when you retire. Over time, any lost pensions can be amalgamated into your current pension.  If you've lost track of any, the Pension Tracing Service can help you find them.
Complete the form below to receive a callback:
We would love to answer any questions and/or schedule a complimentary consultation. Please call us or send us an email by completing the form below.
If you would like to speak to an adviser in your local area, please leave a message below (including your postcode), and an adviser will contact you as soon as possible.
Alternatively, use the 'Adviser Finder' page here >
Please also indicate which services you are particularly interested in:
Abacus Associates Financial Services is a trading style of Tavistock Partners (UK) Limited which is authorised and regulated by the Financial Conduct Authority, FCA number 230342.
Tavistock Partners (UK) Limited is a wholly owned subsidiary of Tavistock Investments Plc.
Tavistock Partners (UK) Ltd trading as Abacus Associates Financial Services are only authorised to give advice to UK residents.
Registered in England Registered O­ffice: 1 Queen's Square,
Ascot Business Park, Lyndhurst Road, Ascot, Berkshire, SL5 9FE, Company Number 04961992.
Will writing and some aspects of tax planning are not regulated by the Financial Conduct Authority.
Your home may be repossessed if you do not keep up repayments on a mortgage.
The firm is not responsible for the content of external links.